Nexcom Network Player
Nexcom PDSB 125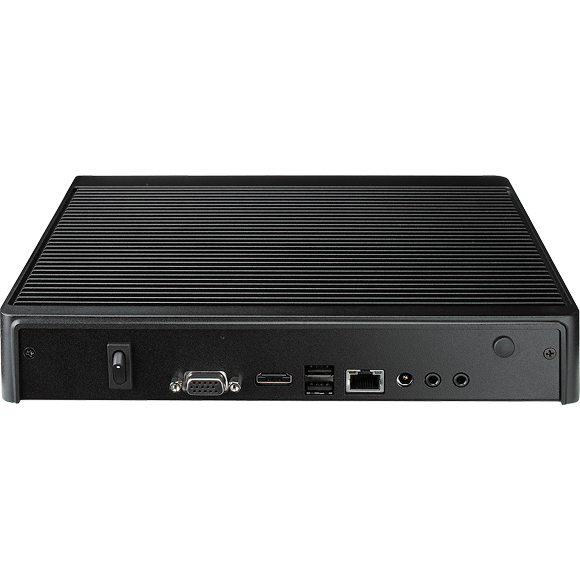 Overview
PDSB 125 is an Intel® Atom™ Dual Core D525 based digital signage player pre-loaded with user-friendly digital signage software, the PowerDigiS, targeting for entry-level digital signage applications. PDSB 125 is enclosed in a compact chassis with low power consumption and can be easily integrated to display device such as LCD TV or PDP at site installation. PDSB 125 is capable to layout display into multiple rectangle zones and play rich multi-media contents on each zone in accordance with user defined schedule table. This makes the PDSB 125 work perfect for increasing digital signage applications within retail outlets, department store, entertainment venues, restaurants, hotels, bus/train station, schools/universities and hospitals for dynamic message delivering, advertising, or brand promotion.
Content Source

Local disk or network server

Video File Format

MPEG 1/2/4, AVI, WMV, DivX, XVID, VOB, MOV VC-1, H.264, rm, rmvb

Flash File Format

SWF, FLV

Picture File Format

JPG, BMP, PNG, ICO, ICP, GIF, TIFF, WMF

Sound Format

MIDI, MPEG-1-Audio LayerII (MP2), mp3, SND,M4A,AAC,wav, wma, ogg, ra

Web/Data

Web URL

Text files

RSS news feed

Screen Support

Single display, or two clone displays

Portrait or landscape orientation

Presentation can be segmented to different screen layouts

Up to 9 display zones in each screen layout

Playing Effect

Scrolling text and emergency message

Image transition effect

Multiple languages

Content Throughput

Up to 2 x HD video zones, or 1 x Full HD video zone, or 1 x shockwave flash zone

Multiple pictures and scrolling text zones

Management Function

Web-based management with password access control

Multilingual management interface

Presentation management

Presentation scheduling

System event log

Presentation playing log

Presentation play/pause/stop control function

System reboot, shutdown, firmware upgrade

Presentation Design

Presentation layout and playlist editing function

Presentation and content file preview function

Presentation publish function

Operating System

Ubuntu Linux

Storage Device

320GB SATA HDD

I/O Interface

1 x VGA; 1 x HDMI

1 x Audio Line-out

4 x USB

1 x RJ45 with LEDs for 10/100/1000Mbps Ethernet

Power Supply

1 x External 60W AC/ DC adapter
Input : 100~240VAC
Output : +12VDC

Dimensions

250.5mm (W) x 195mm (D) x 40mm (H) (9.9" x 7.7" x 1.6")

Environment

Operating temperature: ambient with air flow from 0°C to 40°C

Storage temperature: -40°C to 80°C

Humidity: 10°C to 90% (non-condensing)

Certification

CE approvalFCC Class A
For more information please refer below website :
Nexcom CMS 1100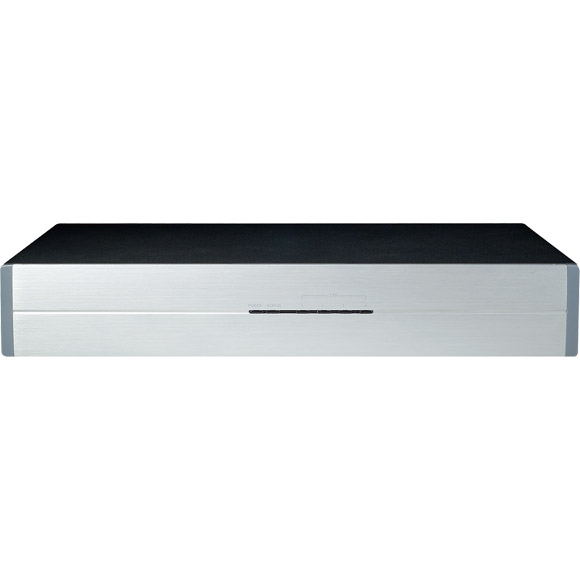 Overview
CMS Series is range of central management server appliances designed to improve the operation efficiency for network based digital signage displays.
Equipped with feature-rich PowerDigiS central management software, CMS 1100 is capable to handle up to 100 displays digital signage operation, including device management, presentation distribution, scheduling, and emergency message. It is a perfect solution for smaller scale digital signage display network operation within hospitality, retail, public message, education, and transportation.
Player Device Management

Add/ Remove/ Edit PowerDigiS player

Add/ Remove/ Edit player group

Start/ Stop/ Pause presentation

Player/Player group power off/ reset

Support up to 100 PowerDigiS players

Central Presentation Distribution

Distribute presentation to player/player group

Support scheduled distribution or real-time distribution

Central Presentation Schedule

Schedule player/player group presentation playing time table

Central Content Management

Hosting contents at central management without distribution to player

Support video/image/flash content file hosting

Emergency Message

Send emergency message to player/player group

Support scrolling or non-scrolling text message

Software Update

Support player/player group software update

I/O Interface-Front

Power status/HDD status/LAN status LEDs

I/O Interface-Rear

1 x Power button

1 x RJ45 type console port

2 x USB 2.0 ports

4 x Copper LAN ports

1 x PCIe slot

1 x VGA port

Storage Device

1 x 2.5" 320GB HDD

1 x CF socket

Chassis Dimensions

272mm (W) x 195mm (D) x 44mm (H) (10.7" x 7.7" x 1.7")

Weight

Net : 2kg
For more information please refer below website :